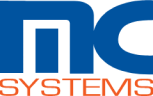 Microsoft Leap
Starting this August, MC Systems will offer successful candidates an opportunity to sharpen their software engineering and innovation skills through the Microsoft Leap as a Service Programme.
With support from the JN Foundation, there is an opportunity for tertiary students and professionals with backgrounds in technology, to be part of a team that uses technology for positive change. This unique programme offers participants an opportunity to participate in a 16 week programme, 4-week structured environment, plus 12 weeks on the job training where they will engage in providing solutions for a social technology issue.
Interviews will be done in July.
About Programme
MC Systems will be managing the first cohort of Microsoft Leap as a Service from the Caribbean.

Microsoft Leap- a global program designed to accelerate job-readiness for careers in technology. Through structured learning designed by Microsoft subject matter experts and hands-on, project-based training from Microsoft mentors, Microsoft Leap is helping participants develop in-demand skills they need to have an impact in the industry.
Leap as a Service – In 2018, after successfully sourcing talent for Microsoft, Microsoft Leap expanded our charter and offered the program to Microsoft partners and customers. Leap as a Service addresses future talent needs through targeted skilling and on the job training, aligning with partners like Management Control Systems (MC Systems) to build digital skills and career pathways for the technology ecosystem.
Fifteen persons will be selected for participation.
Who Can Apply
The programme is open to persons who meet one or more of the following criteria:
Tertiary students pursuing IT/computer science/software engineering or related courses.
Persons already pursuing a career in technology.
Persons who have some degree of training in IT and would like to transition to a career in tech.
Successful candidates must be authorised to live and work in Jamaica.
At the end of the programme, participants may have an opportunity to interview for a software engineer position with MC Systems. Employment is not guaranteed.
How to Apply?
To be considered for this opportunity
Click below and follow the application guideline.
Shortlisted candidates will be required to attend two 45-minutes interview.
FAQ
It's okay. From time to time, we all have questions.
Additional FAQs – https://leap.microsoft.com/en-US/faq/
For more information, visit https://leap.microsoft.com/en-US/ or https://www.mcsystems.com/ or email leapinfo@microsoft.com